Prince Harry and Meghan Markle have announced that they are expecting a second child – but the internet is distracted by Harry's dirty bare feet in the announcement picture …
The news was announced on Valentine's Day.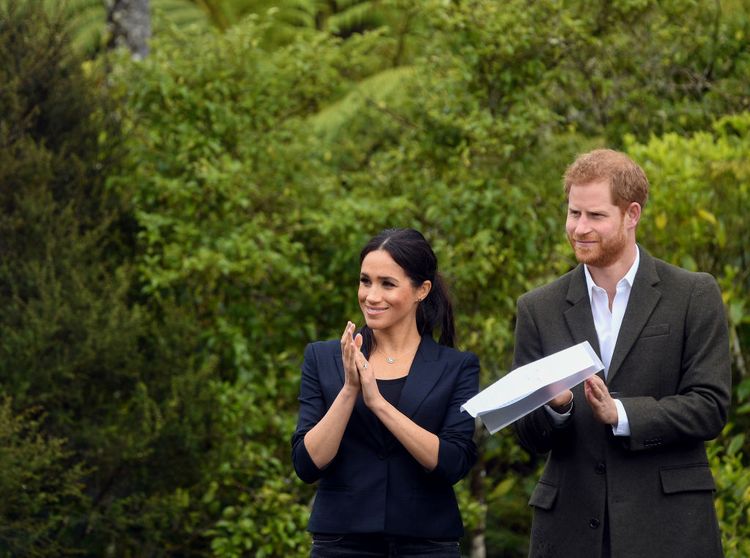 via: Getty
And of course, it got everyone talking… especially when it came to the announcement picture.
Keep scrolling to take a look…
Now, the whirlwind love story began back in 2016.
via: Getty
When Meghan Markle started dating Prince Harry, her career as an actress seemed to be instantly swapped for a life fulfilling royal duties.
It was rather unexpected…
But Harry seemed to be besotted with his new love interest and it didn't take him long to cement her as his serious girlfriend… including taking her to meet Queen Elizabeth just a few months in!
After a year of dating, Harry and Meghan announced their engagement…
Much to the delight of their fan-base worldwide!
They married in May 2018…
via: Getty
Which made Meghan an official part of the royal family.
It was the most magical of days…
And Meghan was christened with her official title, the Duchess of Sussex.
The couple announced their pregnancy shortly after the wedding…
And Archie Harrison Mountbatten-Windsor was born in May of 2019.
Even though the little family seemed to radiate with happiness…
via: Getty
Things were far from the case behind the scenes as Meghan was relentlessly attacked by the British press and public.
Anything she did or said…
via: Getty
The British media had something to say about it. Whether she was being branded as a diva, a control-freak, a "monarchy ruiner," and even a bad mother, Meghan received it all.
Even though Meghan bravely put a smile on her face throughout it all…
There's absolutely no doubt that she was struggling.
Meghan and Harry made the bold decision to step down from royal duties a year ago in January 2020.
In a joint statement, the couple said that they wanted "a normal upbringing for their child" and they feel that spending their time between the U.K. and America would be much more appropriate for their family environment.
This came as a huge shock worldwide…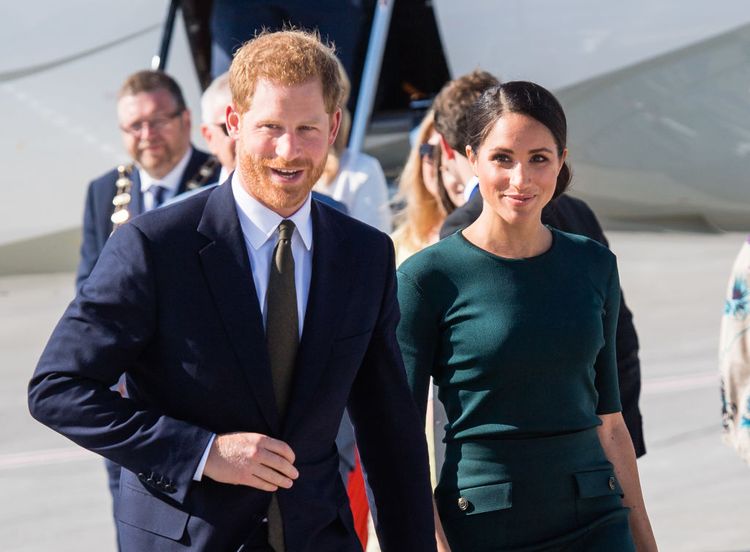 via: Getty
But nobody was more shocked than those in the royal family.
Apparently, the Queen wasn't notified of Harry and Meghan's plans to step down from the family until after their announcement on social media.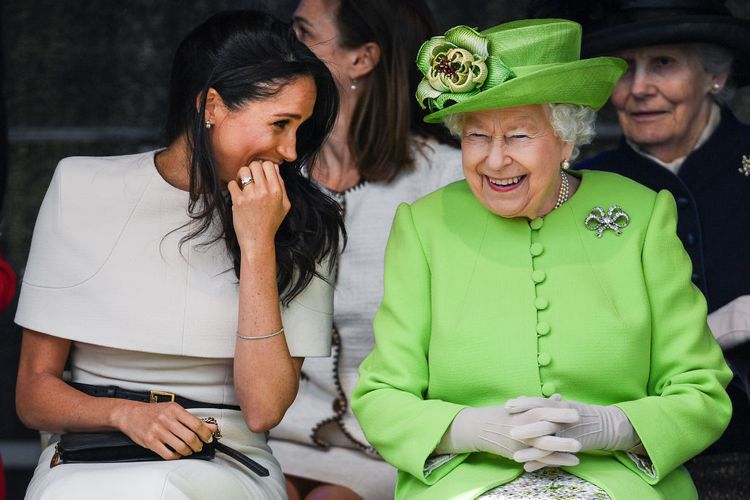 via: Getty
Her Majesty published a statement shortly afterward, which read: "Discussions with The Duke and Duchess of Sussex are at an early stage. We understand their desire to take a different approach, but these are complicated issues that will take time to work through."
Harry's relationship with his brother William also reportedly came under strain following his departure.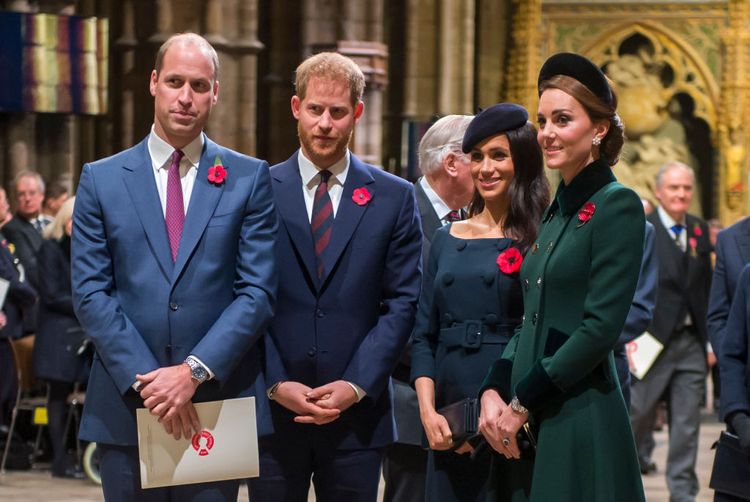 via: Getty
The future King of England was reported to have distanced himself from Harry and Meghan, with claims surfacing that the pair didn't speak for months.
Even though the family is now residing in Los Angeles…
via: Getty
Meghan and Harry are still receiving a lot of heat from the British press for "breaking up the royal family."
The pair also revealed that they will be venturing into the world of TV…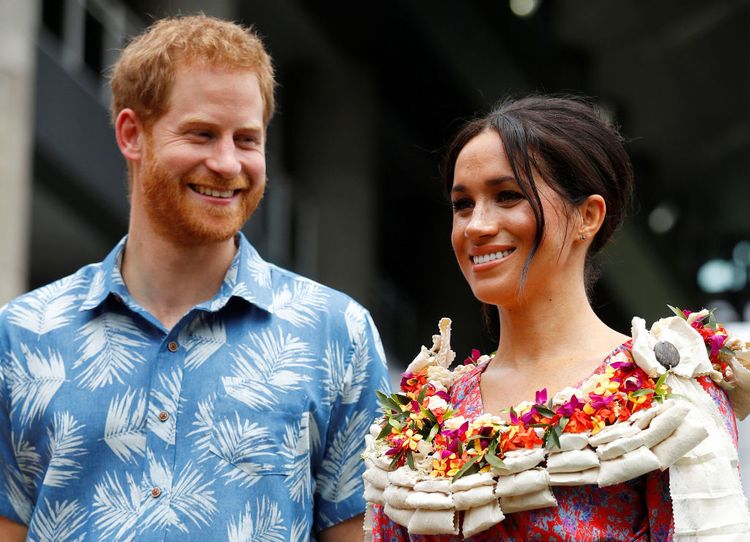 via: Getty
Leaving fans of the royal family completely baffled.
Reports surfaced that Harry and Meghan have signed a $143 million deal with Netflix for a reality series.
via: Getty
They have been reported to want to "work behind the cameras" with Netflix so people can see "the real Meghan." A source explained how the vision of the show will be tasteful: "They want to give people a glimpse into their lives. They may have had all these lofty ideas about producing epics highlighting environmental causes and the poverty gap, but Netflix obviously wants their pound of flesh."
If it happens, it will hopefully have more longevity than their other explorations.
via: Getty
As their biography, Finding Freedom, is now being sold with a substantial price decrease just 5 months after being released.
The book, which was released in August last year, was originally a huge success.
via: Getty
The biography was written by Omid Scobie and Carolyn Durand, and although the couple claimed they did not contribute to the book, it contained a lot of intimate knowledge.
It offers a glimpse into the couple's life as senior royals, while discussing their shocking exit.
via: Getty
The Daily Mail reports that one of the authors, Omid Scobie, said that while they did not interview the couple, many friends gave them insights – providing "a lens to the couple through their friends and their circle of aides."
Initially priced at $27, the book was declared a bestseller…
via: Getty
And the Daily Mail reported that 31,000 copies of the book were sold in the U.K in the first five days of its release, according to figures from data provider Nielsen Book.
When first released, author and royal correspondent, Scobie took to Instagram to thank people for its success.
He wrote, "Just wanted to say a huge thank you to everyone who has picked up #FindingFreedom and helped make it a global bestseller on the first day of sale. Your support means everything and I really hope you enjoy reading it."
But sadly, the success didn't last long…
via: Getty
As now, just months down the line, the book can be purchased for as little as $1.36.
Online U.K-based book shop, Hive, is selling it for just 99 pence ($1.36).
via: Getty
While elsewhere on eBay, one seller is selling it for £1.98 ($2.69). And that's including free shipping!
And now, it's been confirmed that Harry and Meghan are expecting their second child.
via: Getty
A spokesperson for the former Royals confirmed the news – but people have been distracted from the announcement by one thing …

A spokesperson said:
"We can confirm that Archie is going to be a big brother,
"The Duke and Duchess of Sussex are overjoyed to be expecting their second child."
Congratulations!