Nothing reveals love and compassion better than a hug. And not only humans need a warm embrace, but animals as well. Because animals are social creatures too. They also love spending time with their own friends, even if that companion might be a stuffed toy.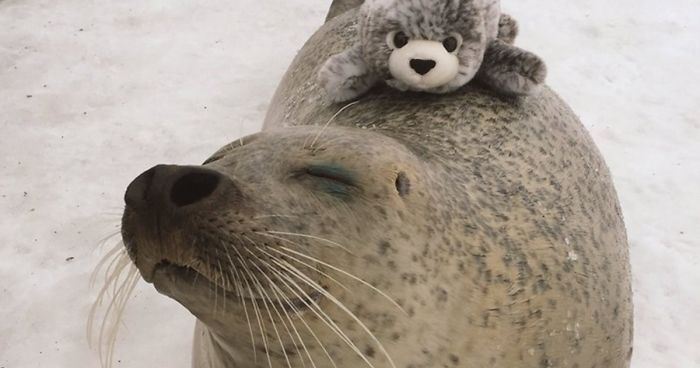 When a rescued seal found its own "mini-me" toy version, no one thought they will become so close to each other. However, the staff at Mombetsu Land, an attraction in Japan's Hokkaido district, could not believe their eyes when spotted the seal and its plushie toy cuddling.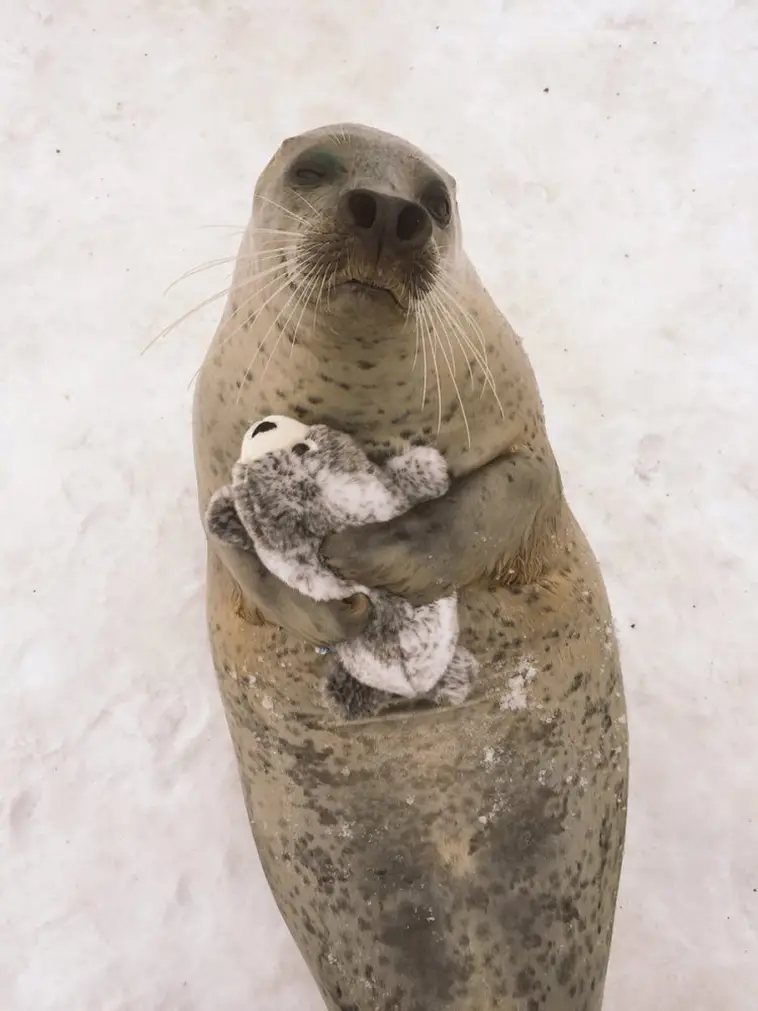 The life of a rescued animal is frequently stressful and confusing, especially when it changes the habitat. So to make it fell better, the staff at the zoo decided a toy that looks just like it would be the proper gift for this rescued seal. But little did they knew, the duo would melt everyone's heart.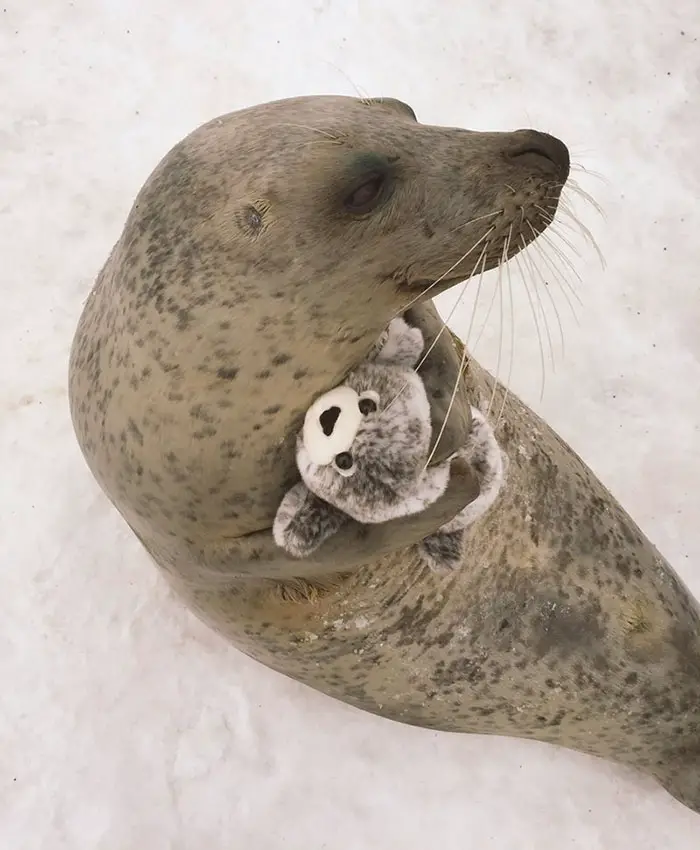 The seal could not stop hugging its new best buddy and thankfully the scene was caught on camera, resulting some extremely cute snaps. While it is unsure if the the seal thinks the toy is its baby, one thing's for sure – the photos are cuteness overload.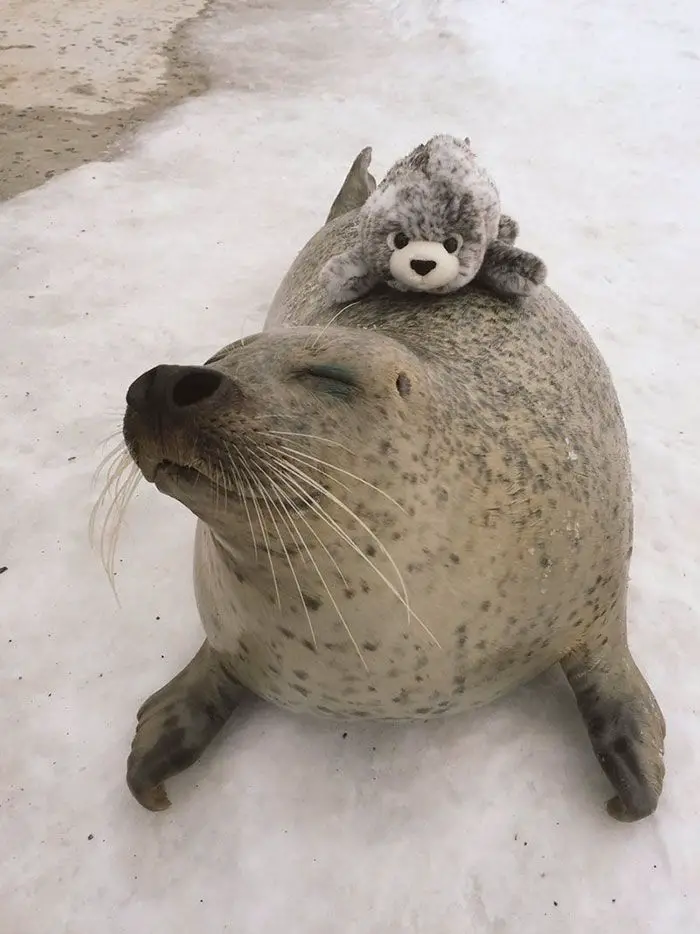 However, this isn't the first time a wild animal finds comfort in a stuffed toy. A few time ago, a baby kangaroo hugging a teddy bear has taken the internet by storm.