Kids and dogs! Honestly, I can't think of anything cuter than that. It's a well-known fact that dogs make great friends, but when it comes to kids, that relation is even more special.
Not only young children turn into better humans when they grow up with a furry pal by their side, but the dogs get to be spoiled too as they are surrounded by the most innocent and purest form of love. On top of that, they get to share a bunch of treats and lots of cuddles with their human siblings.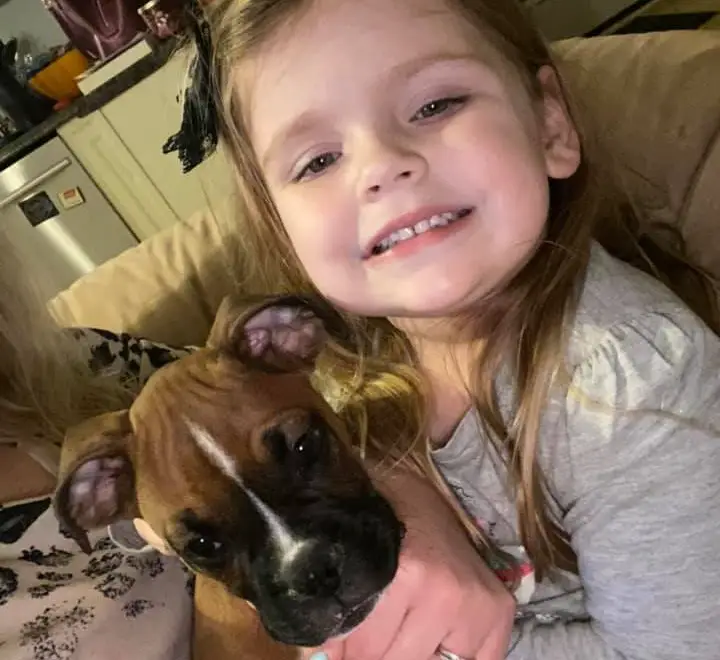 Four-year-old Marleigh and her four-legged companion Fiona love each other to the moon and back. Their days are filled with fun time and a very special activity that stole the hearts of many.
Namely, Fiona loves taking naps, and she does it in the most comfortable place possible, her sister's arms. Little Marleigh rocks Fiona gently back and forth and even sings to her whenever she feels sleepy.
Luckily, the girl's mom, Paige Jolley Bumgarner took a video of the two friends sharing a precious moment together and shared it for the rest of the world to see it.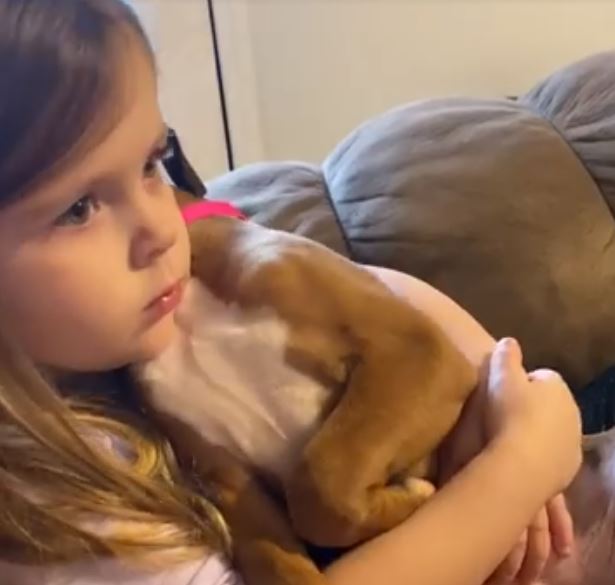 The video starts with Marleigh singing the lyrics:
"Jesus loves me, this I know,
For the Bible tells me so
Little ones to him belong,
They are weak, but he is strong"
Fiona listens very carefully and enjoys Marleigh's angelic voice.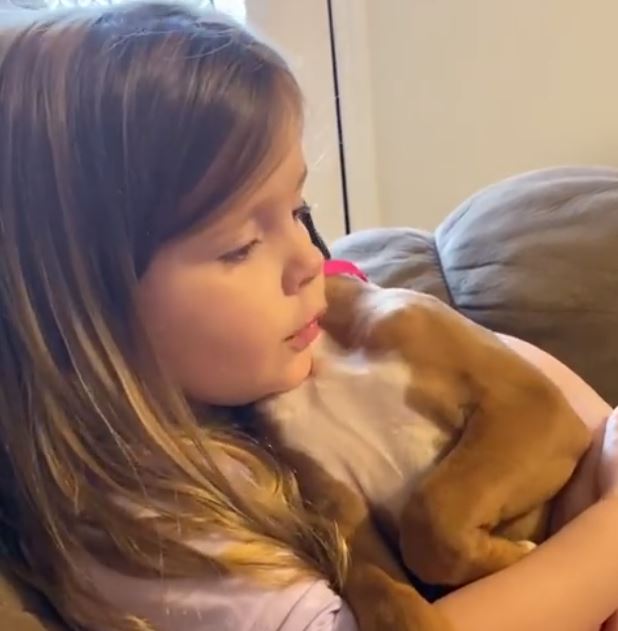 The cutest thing is that the girl is aware she's treating her dog the right way and could be heard saying: "I'm a good sister, mama."
Her mom, who is obviously proud of her caring and loving daughter, answers: "You're the best."
Fiona isn't just Marleigh's pet, but she's her bestie who gets all the love a young child can ever give to someone.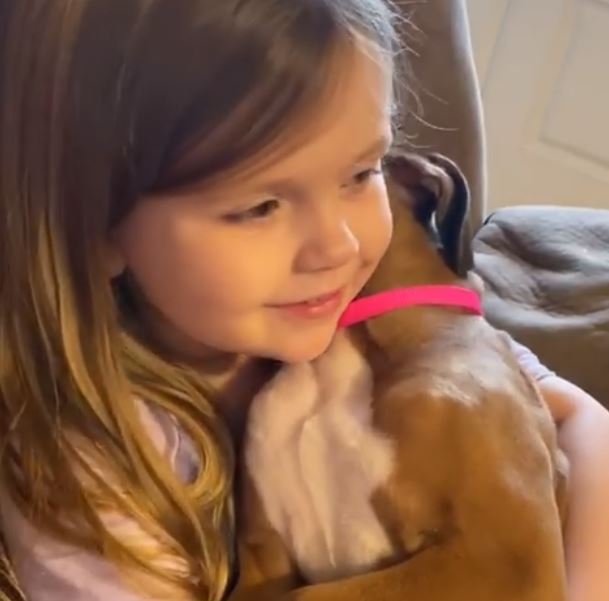 Fiona is now sound asleep, but Marleigh suddenly sneezes a couple of times and wakes her without wanting that. Sweet Fiona opens her eyes and pulls her head up, but once she realizes she's still in her favorite person's arms, she goes back to sleep.
Along with the cute video of these lovely friends, Paige wrote, "This is why this dog is so spoiled."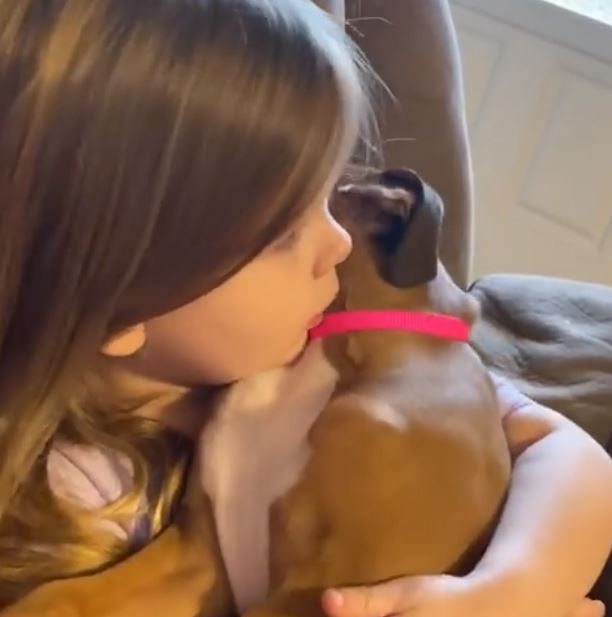 It didn't really come as a surprise that the video has been shared more than 600,000 times. People were quick to comment how the bond between the girl and the puppy triggered all of the right emotions in them. This is what one woman wrote: "This is so precious children can be taught to be good to fur babies although I think it came very natural with this little girl it definitely shows her parents have showered her with kindness and love❤️"
Another person added: "Oh how adorable is that just like a little mommy."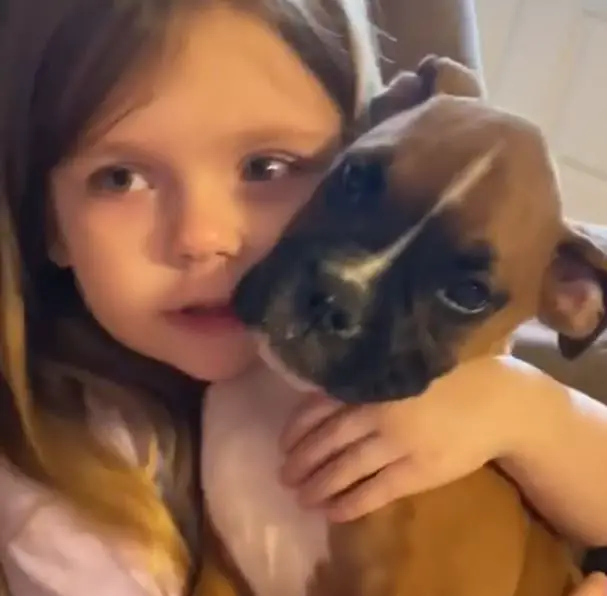 Paige was touched by all the messages praising her daughter and her parenting, although she knows no one is perfect:
"While I am so grateful for these kind messages, the truth is I fail every day. I fail the Lord and I fail Marleigh. I don't feel worthy of all these sweet comments but I do know we have taught Marleigh we love everyone just like Jesus does. We hope she continues to show Jesus' love the rest of her life. ❤️❤️ Thank you all again for all your sweet messages and comments!" Paige wrote.
Take a look at the adorable video below and make sure you share it with your friends.
What do you think?