Prince Charles is, like the other members of the Royal Family, currently mourning the passing of his father, Prince Philip. The funeral on Saturday was an emotional occasion for everyone involved, but now the show is expected to go on as before.
When the time comes, Prince Charles will be crowned king, and at that point, he will have the power to do pretty much what he pleases within the Royal Family. According to a royal expert, that will mean the end of Prince Harry and Meghan Markle as royal members.
Angela Levin claims that Charles is planning to boot Meghan and Harry from the Royal Family entirely – and leave them with no money at all.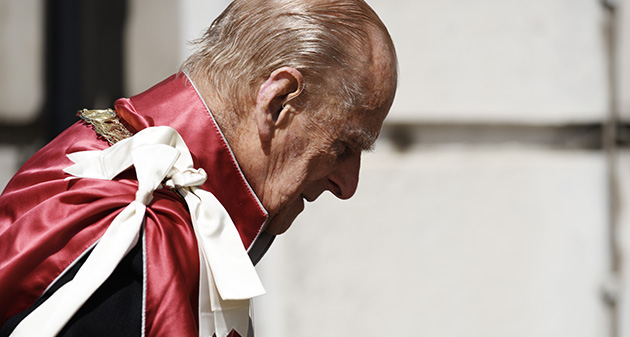 Prince Philip passed away earlier this month, aged 99. On Saturday, the Royal Family said their farewells as he was laid to rest.
Prince Philip's funeral
All of the Queen's four children and their spouses – the Prince of Wales and the Duchess of Cornwall, the Princess Royal and Vice Admiral Sir Timothy Laurence, the Duke of York, and the Earl and Countess of Wessex – attended the funeral, accompanied by their 10 grandchildren, as well as the Duchess of Cambridge, Kate Middleton – a future Queen.
Among the Duke's friends, meanwhile, were Bernhard, Hereditary Prince of Baden, Penny Brabourne, Countess Mountbatten of Burma, and Prince Donatus, Landgrave of Hesse.
At the funeral service, it was clear that the Queen was deep in her grief.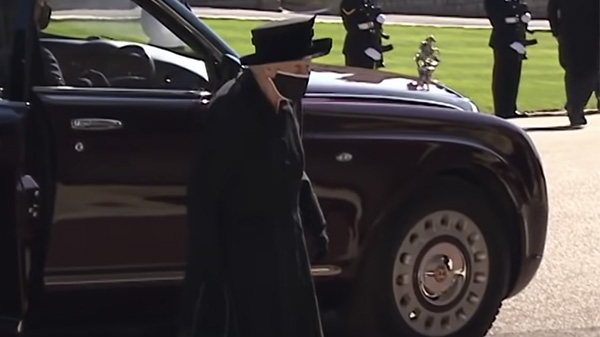 Queen Elizabeth sat alone as she bid a final farewell to her husband. Philip had actually himself been involved in the plans for the funeral.
Queen Elizabeth sat alone
So, why did she sit alone? Well, reports say that had to do with the COVID-19 pandemic and its regulations within the UK (all guests who aren't members of the same household are required to sit 2 meters apart) Since the Queen and the late Prince Philip had been in their own bubble in quarantine, she wasn't allowed to join members of her family who'd been in another bubble.
Prince Philip also apparently had two final wishes for his funeral, which the Queen made sure to fulfill.
The funeral service was led by the Dean of Windsor, who paid tribute to Prince Philip's "kindness, humor and humanity", as well as the "many ways in which his long life has been a blessing to us".
"We have been inspired by his unwavering loyalty to our Queen, by his service to the nation and the Commonwealth, by his courage, fortitude and faith," the Dean added.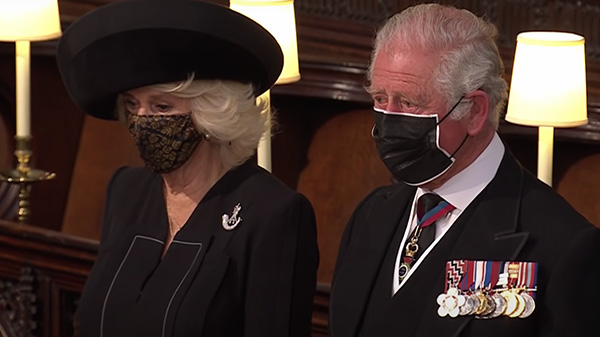 Naturally, the entire Royal Family is very much in grief. And for Prince Charles, losing his father has been very hard.
Prince Charles in tears
Last week, pictures of Charles tearing up were published in several British tabloids, and who can blame him? Losing one of your parents is something no one wishes for, regardless of if you're royalty or not. It's one of the worst things anyone can go through. At the same time, it's sadly a moment we all will have to process sometime in our lives.
When Prince Philip passed away, members of the Royal Family all put out emotional statements. And so did Prince Charles, saying that he misses his father enormously. Not only that, but Charles told how his father Prince Philip would've been "so deeply touched" by the massive grief across the nation following his passing.
"My dear Papa was a very special person who I think above all else would have been amazed by the reaction and the touching things that have been said about him and from that point of view we are, my family, deeply grateful for all that," Prince Charles said.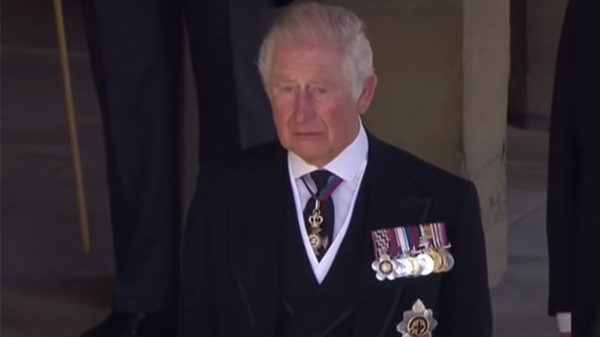 "It will sustain us in this particular loss and at this particularly sad time. Thank you."
Prince Charles "overcome by grief"
The funeral for Prince Philip had 30 people in attendance. During the service, Charles appeared very tearful, reaching for his handkerchief as he walked out of St. George's Chapel.
According to body language expert Judi James, Charles appeared to have been crying throughout the emotional funeral.
"After a lifetime spent masking his emotions in public Prince Charles appeared overcome by grief and his tears appeared to flow throughout the service," James told the Express.
"Camilla was seen using the same comforting hand-pat that she often used to use in the early days after their relationship went public, showing the same supportive and almost maternal traits that seemed to bind them as a couple before their marriage."
All Royal Family members were seen wearing face coverings throughout the service inside the chapel. Some seemed reserved, but at the same time, many of them let their emotions flow.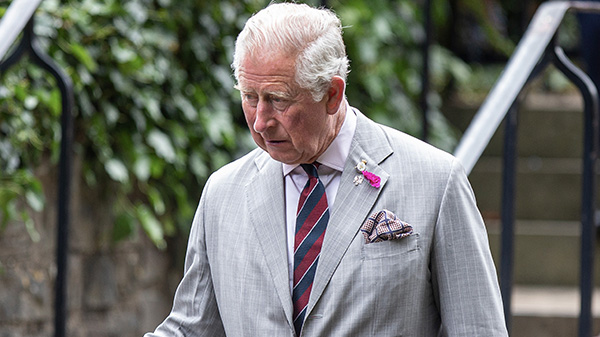 Judi James added that the Royal Family have highlighted the fact that Philip was a person you always could turn to in times of trouble. And for Charles, it's especially hard not to be able to do it anymore.
Mourning the loss of his father
"This has never seemed to be a role that Charles would slip into naturally now his father had gone and he must feel he has lost the kind of wise and helpful presence he might need to help his mother take the Firm through any looming problems in the years to come," she said.
"It was the Queen who looked solitary and isolated during the service but I wonder if Charles's tears might have been a sign that he is now feeling the same without his father to guide him."
The funeral for Prince Philip obviously became the big talking point among those interested in the Royal Family. However, at the same time, there's been plenty of talk about Meghan Markle and Harry.
They've been in the spotlight ever since their Oprah Winfrey interview, with many suggesting the funeral of Philip would be a "good" time to try and regain a measure of peace within the Royal Family.
Harry's relationship with his brother William was reportedly heavily damaged after the many claims made in the sit down with Oprah – the two had barely spoken before Harry arrived back in the UK for Philip's funeral. But right after they left St. George's Chapel, pictures showed Harry and William talking to each other.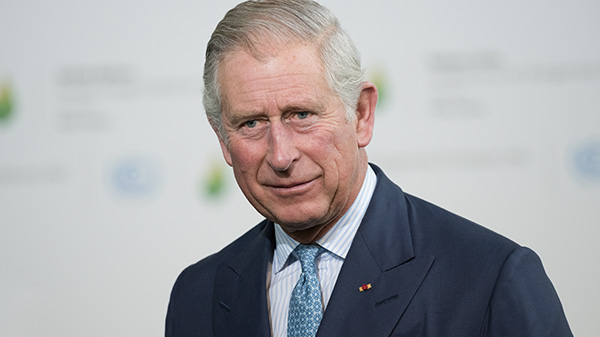 The fact that the two brothers spoke following the funeral shows that there is perhaps a glimpse of hope that their bond will prevail. This, hopefully, will give Harry and William a fresh start.
Harry & Meghan "ignored"
Royal commentator Richard Kay claims that William and Harry's short chat after the service was a momentous one.
"For instead of hiding behind the bulletproof glass of their chauffeur-driven cars, the family walked side by side together, ripped off their face masks and talked," he said as quoted by Express.
"This could have been a moment of risk, instead it allowed us the first glimpse of the possibility that somehow William and Harry can put their bitter split behind them and rebuild that once whisper-close bond.
Even so, there remain other family members that took the Oprah interview very personally.
Princess Anne, Prince Edward and his wife Sophie, made sure not to acknowledge Harry before or during Saturday's funeral, this according to a Daily Mail source.
"Ironically the only one who has expressed any sympathy towards him is Prince Andrew," a source said. "He knows from Sarah Ferguson – and now first-hand – how it feels to be the outsider, which Harry very much is."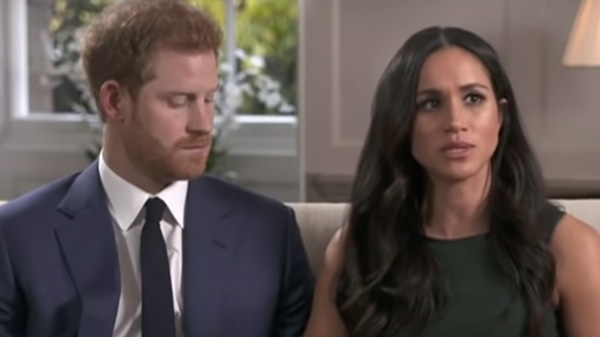 "As far as the others are concerned, there is a deep sense of protection towards the Queen and resentment towards Harry. There is little sympathy for him after what he and Meghan said on Oprah," the source added.
Prince Charles – Meghan & Harry
Another family member that doesn't seem to be too impressed by Harry and Meghan's actions is Prince Charles. He hasn't spoken publicly about the allegations made by Meghan and Harry in the interview, but according to Entertainment Tonight royal correspondent Katie Nicholl, he wanted to respond to the allegations "point by point."
Instead, it was decided that a shorter statement would be better.
"My understanding is that Prince Charles did want to issue a more detailed statement to the Oprah interview and possibly address some of those issues point by point," Nicholl said, as quoted by Fox.
US weekly's royal expert Christina Garibaldi claimed that it was Charles rather than the Queen that took charge in responding to the allegations. She also said that Charles was very angry with his son Harry.
"I feel that when Charles saw this interview, he was probably really angry about it," she said. "Maybe he's just kind of on the defense."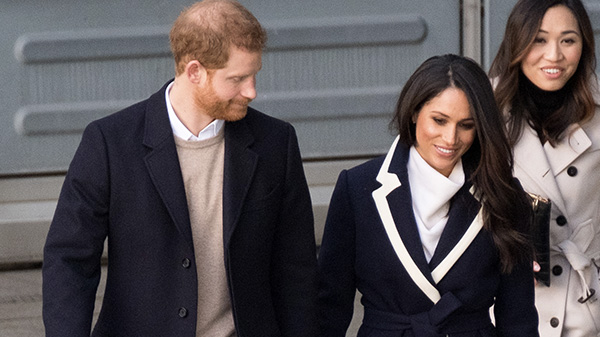 As per reports, a senior royal insider claims that Charles and his two sons met on Saturday following the funeral of Prince Philip. Even so, according to royal expert Angela Levin, Charles won't be taking Harry's side at all.
Charles might "ditch" Harry & Meghan from royal family
According to her, Charles is planning to "ditch" Meghan and Harry from the Royal Family once he becomes the king.
"Prince Charles has wanted for a very long time to cut the monarchy down to save costs and to make people be worth the money that they got from the taxpayer," Levin said on TalkRADIO, as quoted by the Express.
"I imagine that might be when Harry and Meghan are ditched from being members of the Royal family."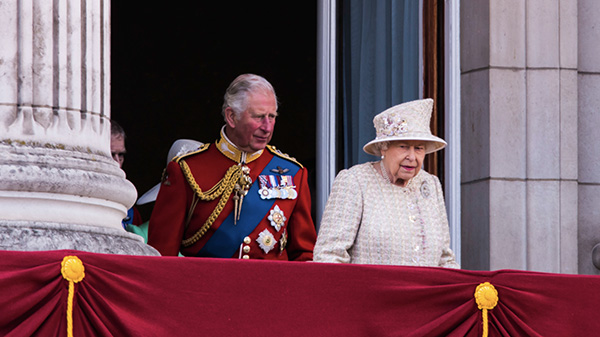 The passing of her beloved husband has been tough on Queen Elizabeth. And going back to work alone, especially following such a long time in quarantine due to the Covid-19 pandemic, is going to be hard.
Charles to step up more in public
However, it will probably be very nice for her to have Prince Charles at her side. At the same time, Levin thinks that he will get his way. Why? Because she doesn't want to "fight Prince Charles anymore". She will also start stepping back, as Charles will begin to appear more in public.
"In fact, she will be grateful for him to be taking over in making I imagine quite big decisions on behalf of the royal family," Levin said.
What do you think of the fact that Meghan and Harry might be "ditched" from the Royal Family? And what do you think they'd prefer?
Please, give us your opinions in the comment section! Meanwhile, share this article with friends and family on Facebook.