Unfortunately, a large section of the United States has been affected by forest fires in the past decade. From California to Tennessee, Oregon to Arizona, millions of people have endured the wrath of raging forest fires. Unfortunately, it's not just the humans who are displaced, endangers or killed due to the flames – our wildlife is equally at risk. That's the harsh reality the Kraus family faced when a band of dangerous wildfires tore through their hometown. Thankfully, their house managed to evade the sparks… but the local wildlife wasn't as lucky.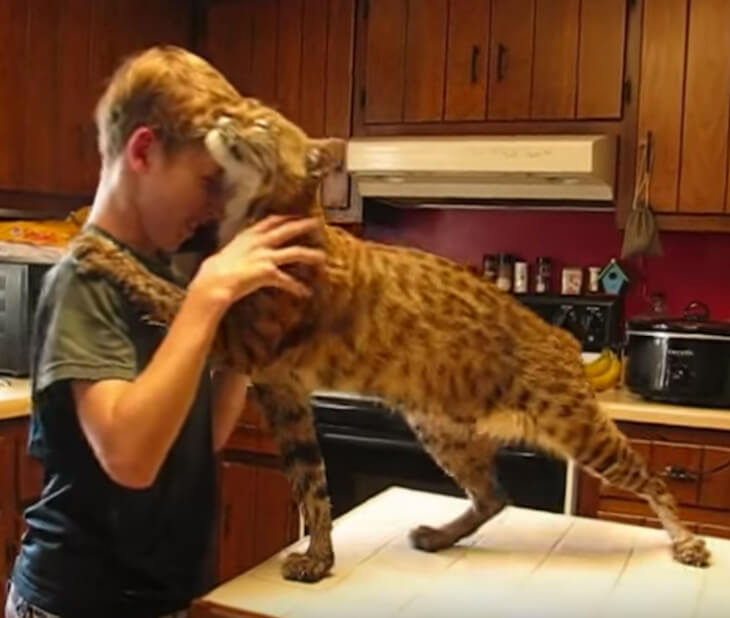 George Kraus discovered two frightened, exhausted beings – a wildcat and a fawn – struggling to find their breath in the smoke. As an avid animal rescuer, George immediately brought the pair home and nursed them back to health. It wasn't long before the two integrated with the other pets and worked their way into everyone's hearts. After months of earning each other's trust, the bobcat, Benji, and the Kraus' became more like owners of a domestic cat than someone with a wild animal in their home. Benji started snuggling, playing with toys and enjoying catnaps on the family's furniture!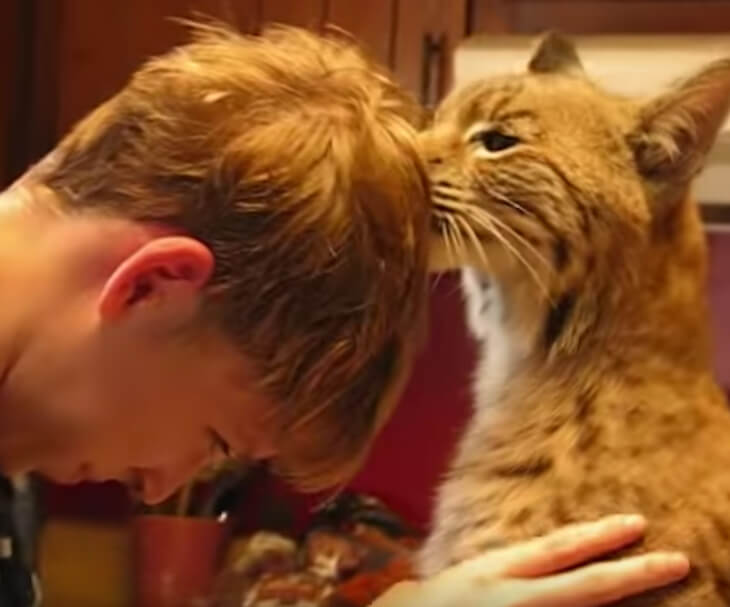 Even though Benji is clearly a house pet now and has been in the family for years, unless you're an experienced animal rescuer like George, it's essential to get the proper animal rescue team to pick up wild creatures as soon as possible. Take a peek at this incredible interaction for yourself below. They certainly share a bond that's unlike anything else we've seen before!