The number of people who dream of becoming celebrities and reaching for the starts is huge. However, the path to Hollywood and all its glam is hard and not many get to live the life it offers. So, despite being talented and having high aspirations, one needs to be lucky to get into the showbiz and make a name for themselves.
Chrissy Metz is a name we are all familiar with. She is a singer and an actress best known for her role as Kate Pearson in the television series This Is Us. However, before she got into the spotlight, she went through a rough childhood and struggled with her weight basically her whole life. Today, she's a role model many look up to.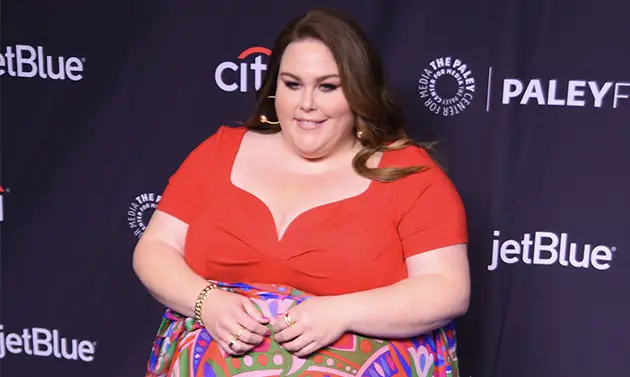 Shutterstock
Chrissy was born on September 29, 1980, in Homestead, Florida, but she and her family moved to Japan when she was just a baby. Her father, whom she considers a stranger, was stationed there as a naval officer. When Chrissy turned eight, the family moved back to the States again and her parents divorced. Ever since the split, it was her mother who took care of her and her brother and sister.
However, raising three children on her own wasn't easy for Chrissy's mom. The actress recalls how they often didn't have money to provide food, but their mom never stopped trying to give them the best life she could.
"There were times I'd be nervous walking home from elementary school, thinking, If that red tag from the power company saying our lights are turned off is on the door handle, I don't know what I'll do," Chrissy told Glamour.
"And there were nights my mom wouldn't eat dinner. She'd be like, 'Oh, I'm not hungry.' I knew she was giving up food to make sure we could eat, but when you're 9 or 10 years old, you can't help. It was devastating."
Chrissy learned how to find her comfort in food and at the age of 11 she went to Weight Watchers.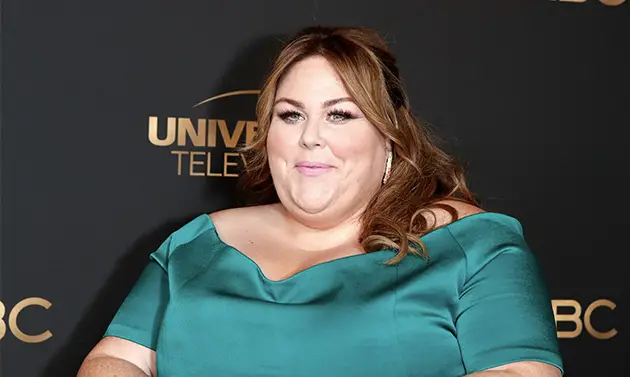 Shutterstock
According to the actress' memoir This Is Me: Loving the Person You Are Today, released in 2018, things with her weight became even more complex after her stepfather entered her life. He often joked how he would lock up the fridge and starred at her while she was eating.
"He'd get the scale from the bathroom and clang it hard on the kitchen floor. 'Well, get on the damn thing!'" she wrote. "He sat in a chair next to the scale as I got on. 'Good God almighty!' he yelled every single time. The number then was about 140 or 130. Most of my friends weighed about ninety pounds. 'Why are you getting fatter?' he demanded. I look at pictures of me from that time, and I would be so fine with being that size now. But I thought I was gigantic."
Her stepdad denied any of this ever happened and told Entertainment Tonight how he always supported her and loved her as though she was his own daughter. Today, they have a good relationship.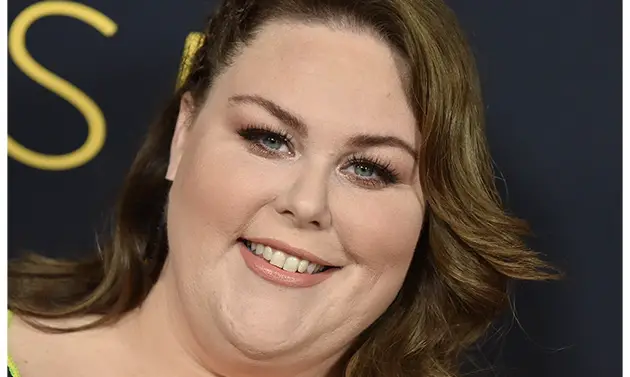 After hear her singing Beautiful by Christina Aguilera at a talent show, one of the talent agents suggested she move to Los Angeles and lose some weight. Before she embarked on the journey, she lost 50 pounds.
Before her 30th birthday, Chrissy ended up in the hospital because she believed she had a heart attack. Her doctors told her she only had a panic attack and advised her to lose weight. She spoke of that experience, saying, "I'm like, 'What is this? Am I dying? What's happening?' It was really scary — really, really, really scary."
"You can't continue on this path," she told People. This made her aware that she has to change something about herself. She turned to a diet and lost around 100 pounds.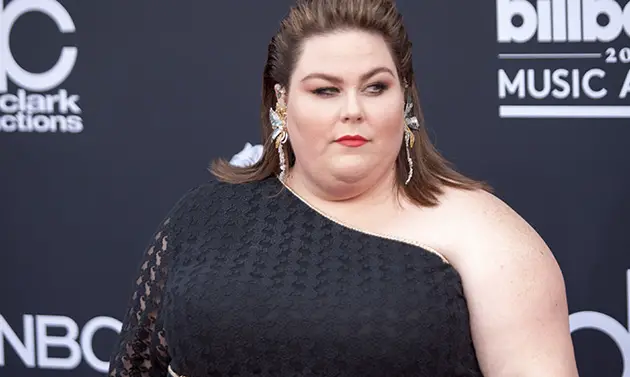 In 2014, Chrissy got a role in American Horror Story.
After this, she auditioned for the role that brought her two Golden Globes and an Emmy nomination, that of Kate in This is Us. Chrissy believed that she and the character had a lot in common and wished she got the role really badly. At the time, she had only 82 cents in her pocket and was living with a friend because she couldn't afford to pay rent.
"I went on unemployment. I bought ramen noodles at dollar stores and I never had to — God forbid — live on the streets; I moved in with a roommate who told me, 'Stay with me until you can afford rent. Don't give up.' People who supported me were like, 'If you don't have money for food, I'll cook you dinner. You don't have money for acting class? Let's get together and read lines,'" Chrissy recalled.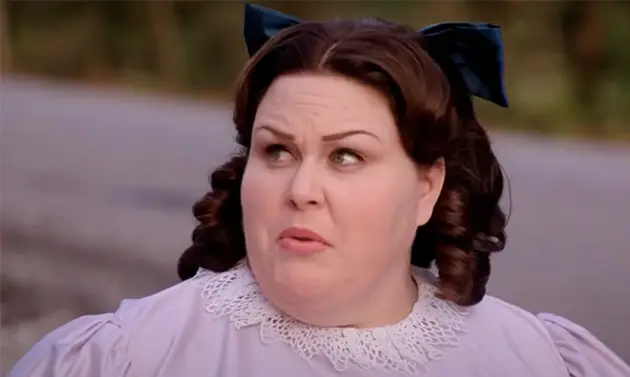 But then, her life changed after Dan Fogelman called her and told her she got the part.
As a very successful plus-size woman, Chrissy broke stigmas and barriers and became a role model for many women from all over the world. "I've had women — average women, older women, teenagers —  who say to me, 'Your role and this show has changed my life'," she says.
Today, Chrissy is very happy with her boyfriend Bradley Collins, who works in the music industry. "Bradley, from the first moment I laid eyes on you I wanted and needed to know you. Now I feel so lucky to love you," she wrote on her Instagram. "Thank you for being the absolute wonder that you are, I love you."
View this post on Instagram
We are very happy Chrissy found her soulmate and we can't wait to see more from her in the years to come.